Almost 90 representatives from medicines regulatory authorities (MRAs), manufacturers, national tuberculosis (TB) programs (NTPs), and other key stakeholders gathered in Bangkok from July 25-27, 2017 to learn how they could individually and collectively help increase the supply of quality-assured TB and neglected tropical disease (NTD) medicines. Organized by the Promoting the Quality of Medicines (PQM) program, funded by USAID and implemented by USP, the workshop drew participants from 17 countries, including representation from nine MRAs and 34 manufacturing companies from 14 countries.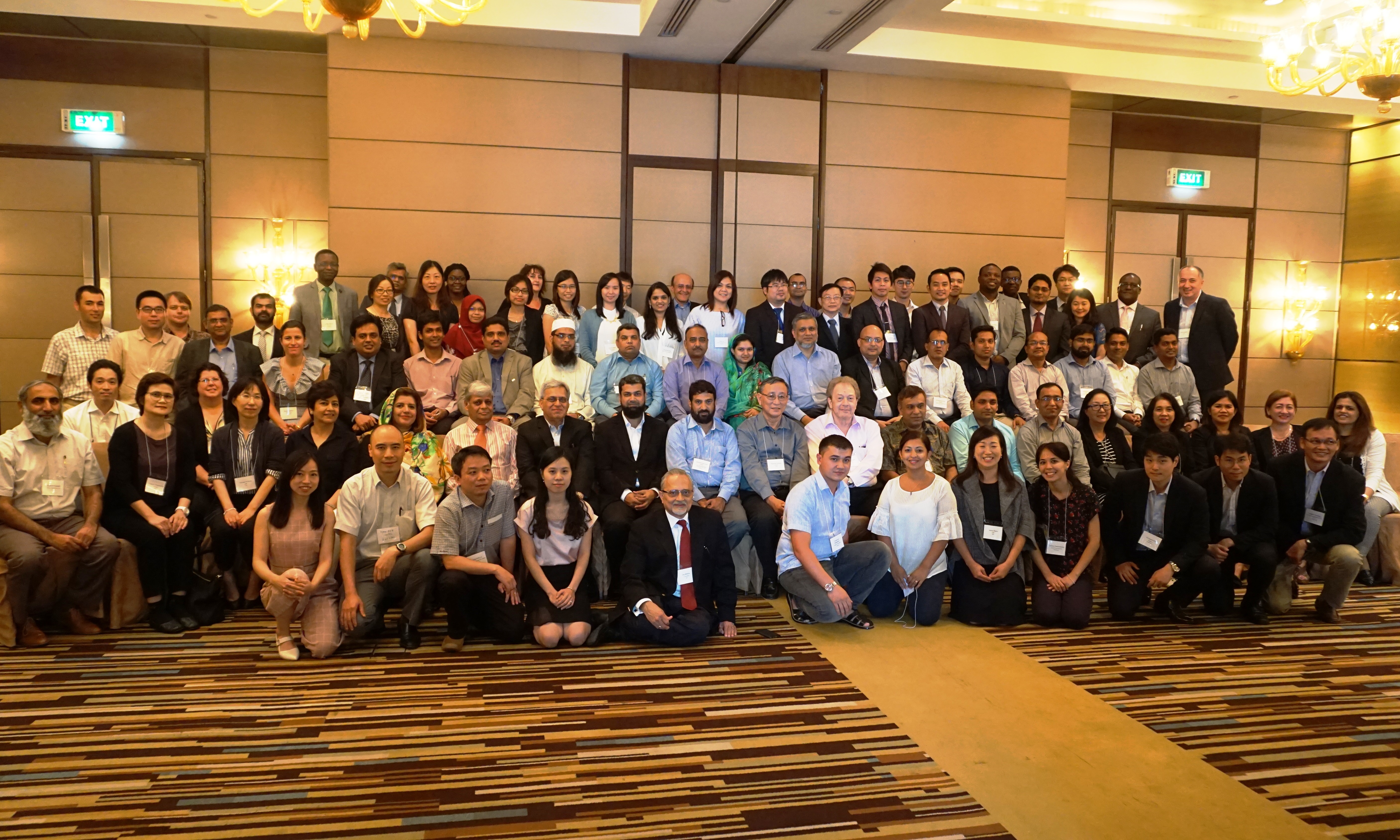 During the first day, presenters from the World Health Organization (WHO), Global Drug Facility (GDF), and PQM offered insights about the global burden of TB and NTDs, as well as the activities organizations perform to meet international medicines quality standards that help protect patients and bring priority treatments to market. Topics ranged from logistics (e.g., the tender process) to prequalification (PQ) and expert review panel (ERPs) reviews, as well as how PQM provides technical assistance to achieve these goals. Sessions offered important details not only about how these programs work, but about why medicines regulators can feel more confident in products that achieve PQ and ERP status and how these achievements can benefit manufacturers.
The agenda for day-two gave presenters and participants an opportunity to explore efficiency and enhancement processes that also help ensure the quality of TB and NTD medicines. Employing good manufacturing practices, for instance, helps manufacturers produce quality-assured medicines using internationally accepted standards. Likewise, risk assessment and cleaning validation help identify where threats to quality production is greatest so manufacturers can expend resources most effectively. The Common Technical Document and collaborative registration procedure streamline the application process for manufacturers seeking to register and market medicines in new areas.
The event ended with a meeting between representatives from MRAs, NTPs, and PQM, during which discussion focused on identifying the challenges of registering quality-assured TB medicines in different countries and some possible solutions, including engaging PQM's technical expertise and extensive experience. PQM also held one-on-one meetings with manufacturers interested in receiving PQM's technical assistance to discuss their product pipeline, facility and dossier status, and where assistance is needed. Based on discussions throughout the workshop and this post-workshop meeting, activities will now concentrate on prioritizing the solutions discussed and determining how best to implement them. PQM looks forward to shepherding this effort and offering its services to help increase supply of quality-assured TB and NTD medicines.
Day 1 – Tuesday, July 25, 2017

Session Title

Content

Welcome and Official Opening

Opening remarks
Dr. Paul Nkansah
Deputy Director, Promoting the Quality of Medicines (PQM)

Dr. Archil Salakaia
Manager, Core & CIS Programs, PQM

PQM technical assistance and services

Overview of the PQM program and its technical assistance services for manufacturers and medicines regulatory authorities (MRAs)

Dr. Paul Nkansah
Deputy Director, Promoting the Quality of Medicines (PQM)

WHO Prequalification Process

Introduction of the Prequalification (PQ) program, the process, and its benefits to manufacturers

Presented by:
Luther Gwaza
Regulatory Networks and Harmonization (RNH)
World Health Organization PreQualification Team, Switzerland

Global Tuberculosis (TB) control

Updates on the Global TB burden and treatment approaches

Presented by:
Ernesto Jaramillo
Medical Officer
World Health Organization, Switzerland

Global Drug Facility (GDF) 

Introduction of GDF, understanding the tender process, and the importance of quality assurance procedures

Presented by:
Magali Babaley
Strategic Procurement and Business Intelligence Manager, Global Drug Facility (GDF), Switzerland

An overview of The Global Fund

Introduction of the Global Fund, understanding its benefits to manufacturers, discussion of the Expert Review Panel (ERP) procedures, and a description of the process by which countries transition to procurement of medicines with domestic funding 

Presented by:
Amelie Darmon
Quality Assurance Associate Specialist
Health Product Management Hub
The Global Fund, Switzerland

Global Neglected Tropical Disease (NTD) control

Updates on the global NTD burden and treatment approaches

Presented by:
Gautam Biswas
Coordinator PCT/NTD/WHO/HQ
World Health Organization, Switzerland

USAID combating NTDs

Explore USAID's contribution to combating NTDs: Leadership in implementation of large-scale treatment programs

Presented by:
Penelope Smith
Technical Advisor
USAID, NTD Division

Case Studies 1 & 2: WHO Prequalification

Hear from WHO prequalified suppliers on their experiences going through the WHO PQ process, and their insights on the benefits and challenges of working with PQM

Presented by:
Minsheng and Fuzhou Fuxing
Pharmaceutical Manufacturers

Day 2 – Wednesday, July 26, 2017

Session Title

Content

Common Technical Document (CTD) Dossiers and PQM Insights

WHO's CTD requirements and common deficiencies observed by PQM

Presented by:
Gabriel Kaddu
Senior GMP Specialist, PQM

Introduction to Data Integrity (DI)

What is DI? What is the relationship between risk management and DI?

Presented by: Paul Nkansah

Good Manufacturing Practices (GMP) Requirements

Becoming familiar with WHO's GMP requirements and learning about the deficiencies observed most frequently by PQM

Presented by: Gabriel Kaddu

Risk assessment and cleaning validation

Introduction to risk assessment and the European Medicines Agency (EMA) guidelines, including Personal, Distributed Exposimeter (PDE) calculation, and how to implement EMA guidelines

Presented by:
Jairaj Mehta
Consultant, PQM

Collaborative registration

An introduction to the procedure and discussion of the benefits it has to manufacturers and regulators

Presented by: Luther Gwaza

Country experience

Using the Philippines as the example, explore the benefits and challenges of participation through a facilitated discussion

Presented by:
Philippines MRA