PQM improves the quality of essential medicines in low- and middle-income countries to help prevent and treat diseases like HIV/AIDS, tuberculosis, malaria, and neglected tropical diseases, and improve maternal, newborn, and child health.  We support the adoption of effective and enforceable policies and legislation, strengthen the regulatory and quality assurance workforce to effectively manage product quality, and harness information to increase evidence-based decision-making at all levels. Through these and related activities, we help strengthen regulatory systems and improve manufacturers' ability to produce quality-assured medicines.  

Strengthening Regulatory Systems
PQM partners with regional and national regulatory authorities, national quality control laboratories (NQCLs), academic institutions, and other international organizations to strengthen regulatory systems. Together, we build local capacity to carry out key quality assurance functions, including product registration, inspections of medicine producers and distributors, and post-marketing surveillance.
As part of these efforts, we work with NQCLs to help build their capacity to accurately and reliably test the quality of medicines according to international standards, required for ISO/IEC 17025:2005 accreditation and the World Health Organization (WHO) prequalification program.
Building locally- sustainable medicines quality surveillance systems
We collaborate with regulatory authorities to design and implement technically sound risk-based medicines sampling and testing programs, tailored to address each country's unique contexts and needs. Transitioning from intermittent sampling and testing to risk-based surveillance is critical to ensure the quality of medicines, since it optimizes the use of resources and can help countries move from donor-supported to locally- funded and sustainable post-marketing surveillance.
Increasing the Supply of Quality-Assured Medicines
To increase the supply of quality-assured essential medicines, PQM works to identify and support local and international manufacturers in producing priority essential medicines that meet internationally recognized good manufacturing practices (GMPs). Compliance with GMPs is required to market medicines in countries with stringent regulatory standards, for participation in the WHO prequalification program, and to ensure that only quality-assured medicines are used in health programs.
These efforts have helped to avert shortages of essential medicines and, in some cases, resulted in a substantial reduction in price.
Watch this video: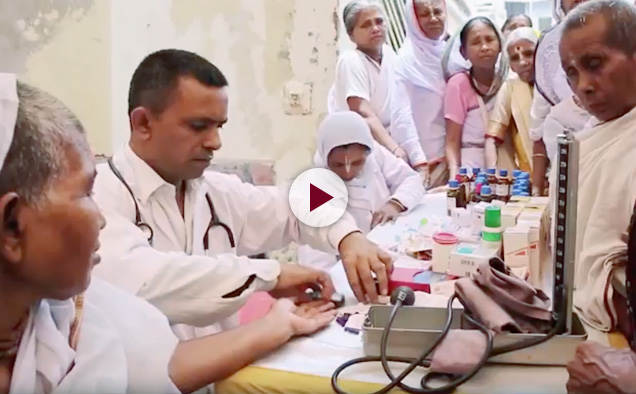 Related Links