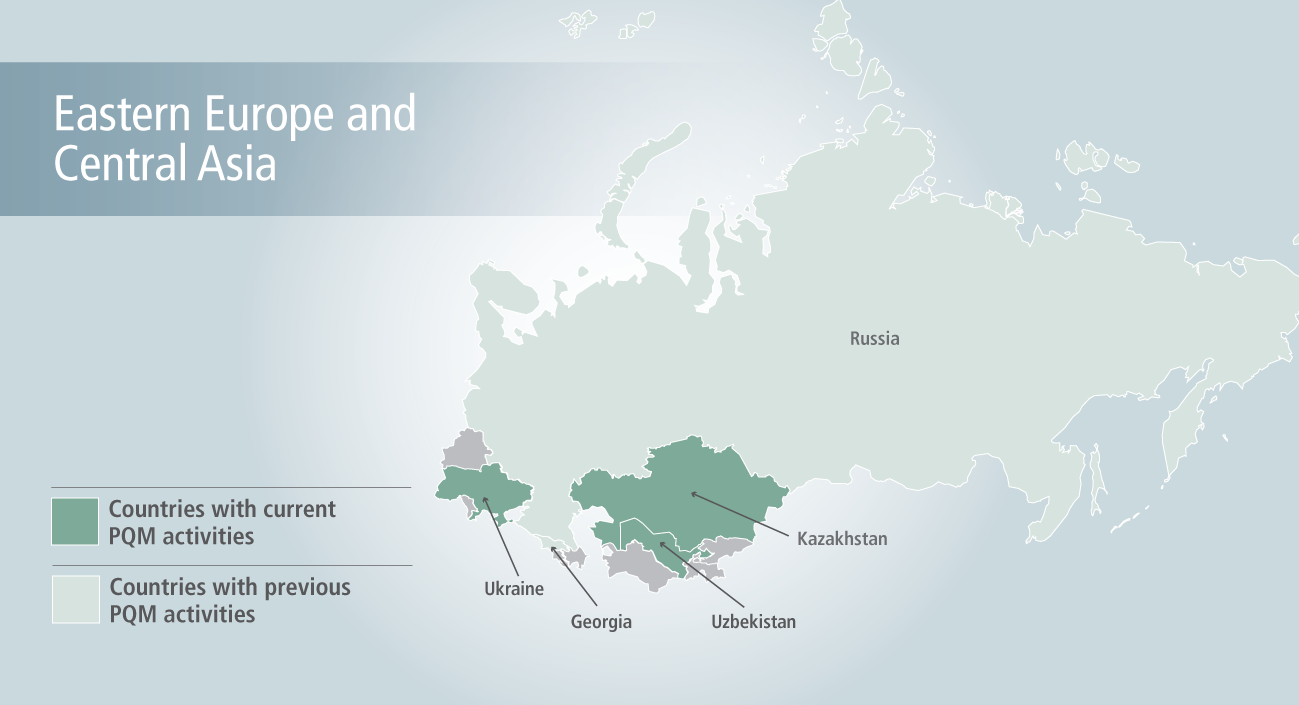 Promoting the Quality of Medicines (PQM) currently works to build capacity in the manufacture and regulation of medicines in 2 European countries.
Our Work in the Region
Strengthening National Regulatory Systems
In Kazakhstan, PQM is providing technical assistance to strengthen the capacity of 3 regional quality control laboratories within the National Center for Expertise of Medicines, Medical Devices and Medical Equipment (the Kazakhstani regulatory authority). PQM performed initial assessments for labs in Kostanay, Karaganda, and Pavlodar to gauge compliance with WHO prequalification requirements and to facilitate consistent progress across all three laboratories.
Increasing Availability of Quality Medicines
PQM is working with the Nobel Almaty Pharmaceutical Factory, a manufacturer of tuberculosis medicines in Kazakhstan, to strengthen their quality management system and manufacturing capacity to achieve WHO prequalification.