When Senegalese authorities stopped two trucks in November 2017, they seized about US $2.5 million worth of illegally imported products that were packaged as antimalarials, antibiotics, anti-inflammatories, vitamins, and other medicines destined for sale in the informal markets of Touba. Had the products made it onto the market, they could have caused serious harm to the people who took them.
Senegal struggles with the problem of poor-quality medicines, as do many low- and middle-income countries (LMICs). About 1 in 10 medicines in LMICs are substandard or falsified, and tens of thousands of people have died due to ineffective treatments for malaria and pneumonia, according to the World Health Organization (WHO).1 As this recent seizure of illegally imported medicines indicates, Senegal is taking significant steps to protect its people from poor-quality medicines.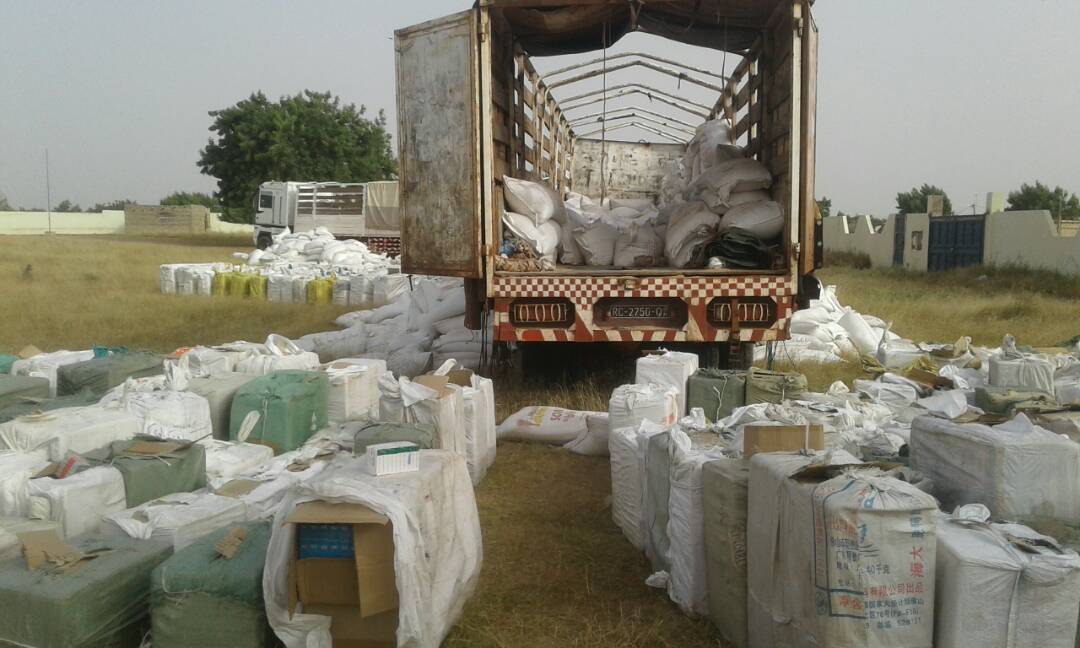 Senegal needed technical assistance to strengthen its medicines quality assurance and quality control systems and help raise awareness about poor-quality medicines. The Promoting the Quality of Medicines (PQM) program, funded by the U.S. Agency for International Development (USAID) and implemented by USP, began providing that assistance in 2009. For this work in Senegal, PQM also received funding from the President's Malaria Initiative.
To raise awareness among pharmacists and the public about the dangers of poor-quality medicines, PQM partnered with the Senegal Board of Pharmacists, Direction de Pharmacie et Medicaments (DPM), and Service National de l'Éducation et de l'Information pour la Santé (SNEIPS). In 2009 their communications campaign spread the message by radio and television, printed materials and promotional items, and sketches and songs performed by local artists.
In 2011, the same groups partnered again to launch a second education campaign directed toward healthcare professionals, medicines suppliers, and the media. The slogan, "No to medicines of the street – Yes to buying medicines from pharmacies," was promoted on caravans of vehicles around Dakar and Diourbel and featured in skits and songs playing through loudspeakers.
Along with raising public awareness to help reduce the demand for medicines sold at informal markets, Senegal and PQM collaborated to eliminate the supply of poor-quality medicines. PQM supported the development and passage of Senegal's 2014 Inter-Ministerial Act, which formed a committee with representatives from 23 agencies tasked with developing and implementing a national strategy to combat the circulation of poor-quality medicines. In 2015, PQM partnered with Senegal's medicines regulatory authority to hold an Inter-Ministerial Workshop, resulting in a roadmap to improve medicines quality control that includes recommendations and enforceable action plans. These outcomes continue to support Senegal's regulatory decisions about medicines quality. To more accurately determine the quality of medicines, Senegal and PQM enhanced local laboratory capabilities by strengthening the technical expertise of laboratory, regulatory, and law enforcement personnel and providing laboratory equipment and mobile testing units.
Though the country has made progress, Senegal's Minister of Economy and Finance, Abdou Rahman, acknowledges that more must be done. "It is estimated that more than 20% of medicines go fraudulently into this country…This can be a great danger for the Senegalese," he said in December 2017.2 PQM and Senegal continue to build local capacity and are now focusing on the adoption of a sustainable risk-based post-marketing surveillance framework. This framework helps regulators manage human and financial resources and more efficiently detect poor-quality medicines and promptly remove them from the market.
All listed references were accessed on February 1, 2018.