Even after establishing national-level testing in 1985, Myanmar has struggled to develop and maintain the capability to detect poor-quality medicines entering and circulating within the country. Funded by the U.S. Agency for International Development (USAID) and implemented by the U.S. Pharmacopeial Convention (USP), the Promoting the Quality of Medicines (PQM) program helped Myanmar's national laboratory become one of the internationally accredited national testing laboratories in Southeast Asia.
Like many low-income countries, Myanmar struggles to keep poor-quality and falsified medicines, which contribute to serious health threats for the Burmese people, from entering and circulating within the nation. To address this issue, the country established the National Laboratory of Burma in 1995. The laboratory was designed to test antibiotics, antimalarials, antiretrovirals, and other medicines that are essential to effective treatment of disease.
Despite making strides to improve drug quality, the laboratory experienced low staff retention and struggled with reliable data management, leaving Myanmar unable to consistently perform quality tests on products coming into the country or perform surveillance activities of medications already in circulation.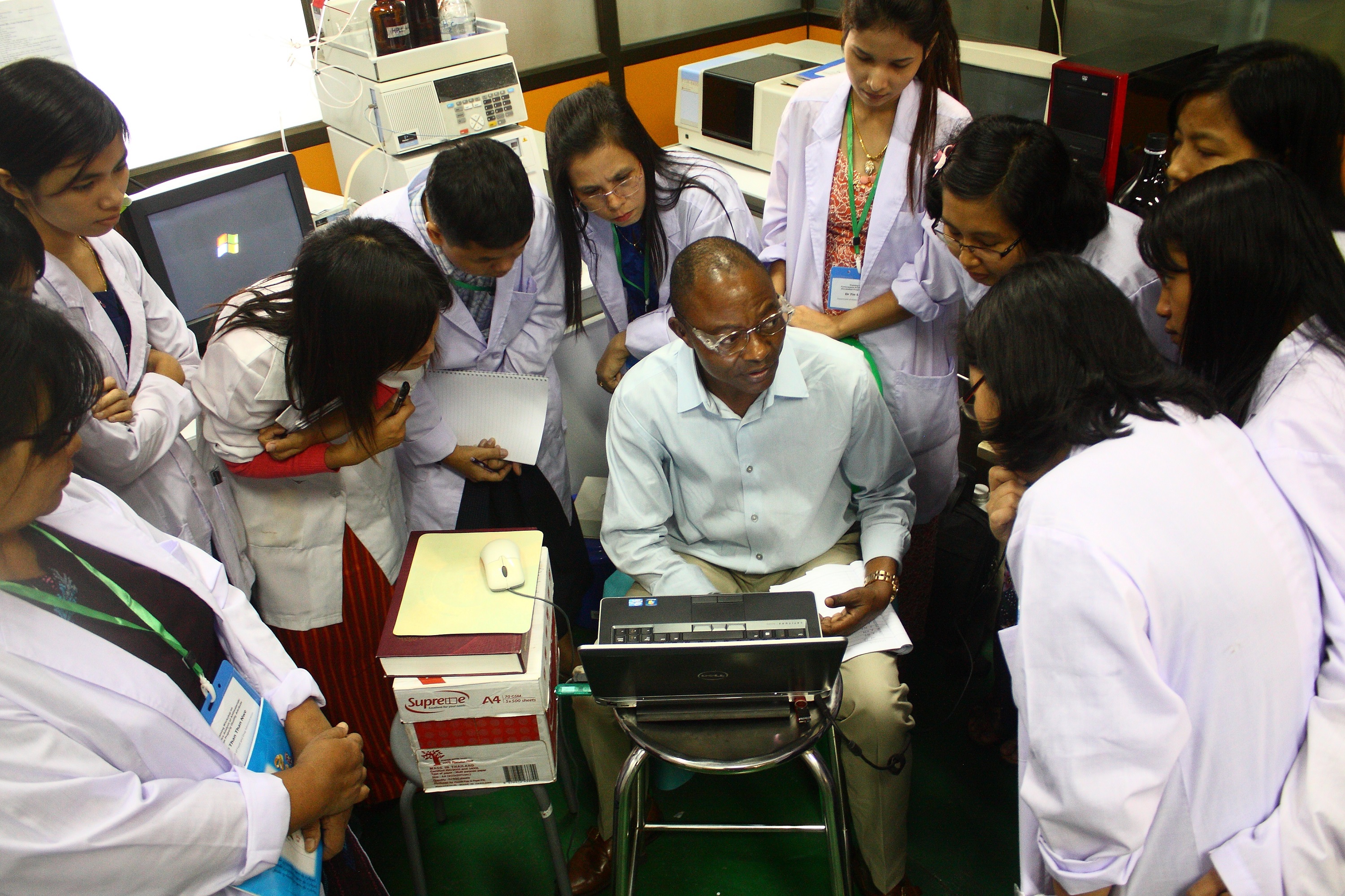 To help build the national laboratory's infrastructure and capabilities, PQM conducted assessments of the laboratory to identify weaknesses and establish standard operating procedures, policies, and proper documentation to address the weaknesses.
PQM then trained staff from laboratories in Nay Pyi Taw, Mandalay, and Yangon. These sessions provided essential theory and practical knowledge about root cause analysis, internal auditing, corrective and preventive actions, and proper use of laboratory documentation. PQM also trained pharmacists on various testing procedures and inspection methods. At the end of the training, participants had increased their knowledge of the science behind testing pharmaceutical products and practical applications of quality control techniques.
With PQM's support, Myanmar can now rely on its own national laboratory to test the quality of medicines in the country.
PQM's work to build the capacity of Myanmar's national laboratory helped it receive ISO/IEC 17025:2005 accreditation from the ANSI-ASQ National Accreditation Board, a nongovernmental organization that provides internationally recognized accreditation services to public- and private-sector organizations. This accreditation allows the laboratory to conduct tests on medicines procured by donors, and provides data on the prevalence of substandard and falsified medical products, thereby strengthening efforts to combat diseases. The laboratory's new capacity to perform quality testing against international standards will enable it to receive fees for services it provides, which could generate revenue for the sustainable provision of quality surveillance activities.